The Iberchem Group to Present a Multisensory Concert With Full Symphony Orchestra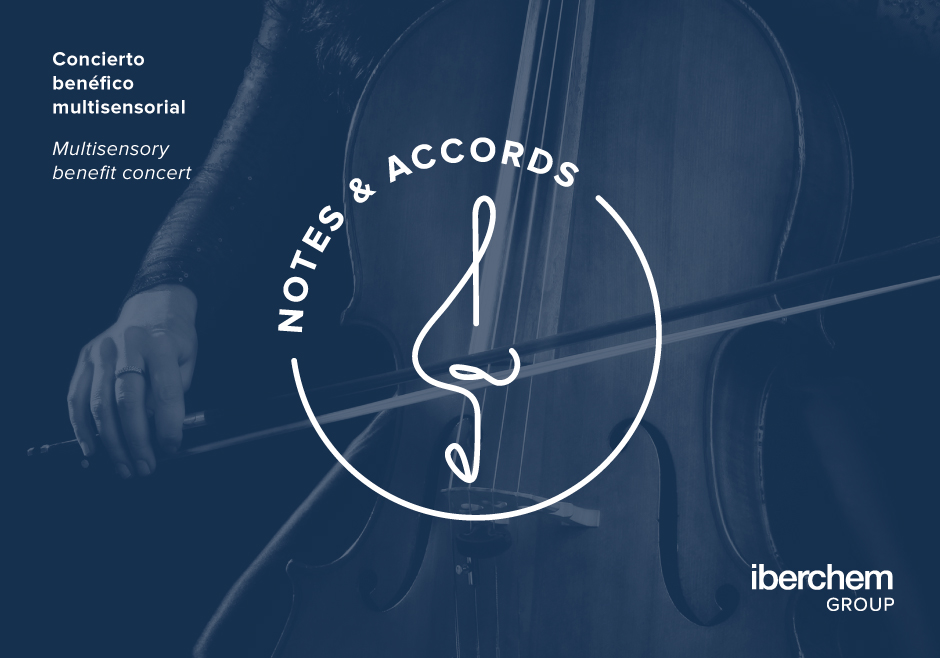 Iberchem Fragrances
26 September, 2019
Categories: Corporate
The Iberchem Group to present a multisensory concert in collaboration with the Symphony Orchestra of the Region of Murcia
The Iberchem Group will present a multisensory concert where the audience will be invited to travel around the world through music and fragrances. The concert will be performed by the Symphony Orchestra of the Region of Murcia under the direction of Virginia Martínez. The event will take place on 17 October at the Romea Theatre of Murcia. Tickets are now on sale on the Iberchem website (www.iberchem.com/concert). All proceeds will go to the NGO SOS Children's Villages.
"At Iberchem, we continuously foster creativity. After pairing original fragrances with the artworks of Nasevo, we are now exploring the symbiosis between fragrances and music," said Ramón Fernández, CEO of the Iberchem Group. "This event is only one of the many initiatives the Group is currently unfolding as part of our CSR plan, which seeks to carry out improvement actions in different social, cultural and environmental areas."
"It is the first time that a fragrance company has organised a multisensory concert of such a scale," explained the Group's Head of Communication, Guillaume Audy. "By combining classical music and scents, we will be taking the members of the audience on an olfactory and musical journey corresponding to the characteristics of different countries where Iberchem has a facility. All eight fragrances to be presented are original creations by the perfumers of Iberchem."
"Such collaboration from companies is essential to us and we appreciate that Iberchem joins our challenge and work for children. We are convinced that this event is the beginning of a long-term collaboration between both entities," said Soledad Cardozo Salazar, responsible for Relations with Companies and Foundations at SOS Children's Villages.
About the Iberchem Group
With a commercial presence in over 120 countries and 12 facilities strategically located around the world, the Iberchem Group carries out its two lines of business – fragrances and flavours – under two separate and distinct companies: Iberchem for fragrances and Scentium for flavours.  In 2017, the Group reported sales of US$165 million.