Iberchem Accredited RSPO Certification for Sustainable Palm Oil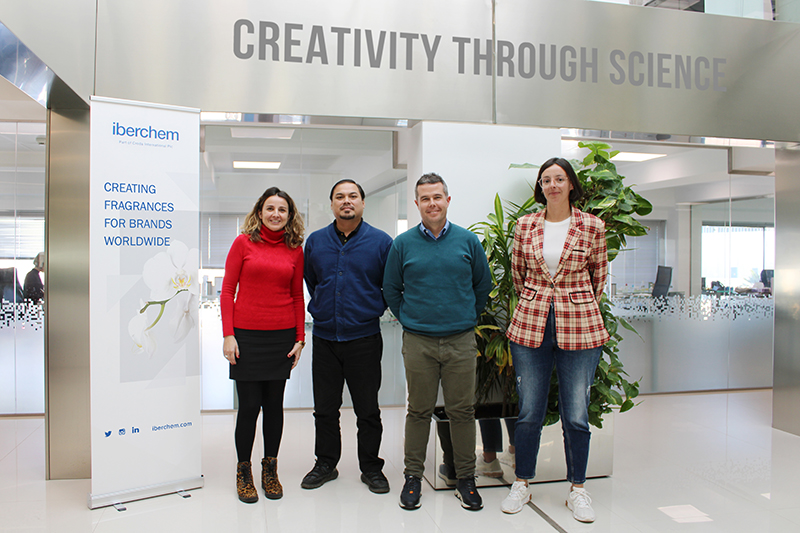 Iberchem is pleased to announce its Global Headquarters in Alcantarilla, Spain has received certification from the Roundtable on Sustainable Palm Oil (RSPO), a global a non-profit, multi stakeholder organisation dedicated to promoting sustainable palm oil production worldwide, for Mass Balance production at its site.
By exhibiting compliance with RSPO standards through a comprehensive verification process, Iberchem is actively involved with the industry-led initiative to make sustainable palm oil the norm. Implementing the global standards for sustainable palm production and procurement, Iberchem's manufacturing site can deliver Certified Sustainable Palm Oil (CSPO) materials via Mass Balance. Expanding Iberchem's sustainable ingredient portfolio with certified sustainable palm derivate produce, Iberchem offers customers the ability to validate their commitment to sustainable palm. Customers can now state "contains sustainable palm oil" on final product packaging to prove their use of sustainable palm.
Iberchem's Global Headquarters now joins Croda's 15 global manufacturing sites which are certified by the RSPO. Iberchem is pleased to support Croda in the advocation for sustainable palm production and sourcing, contributing towards their Climate, Land, and People Positive Commitment.
Why is RSPO certification important?
Currently, 21% of palm oil produced globally is RSPO certified according to RSPO reports. As palm oil is one of the most versatile vegetable oils, it is extremely valuable and used in a variety of applications. Palm is currently found in ~70% of cosmetics around the world (https://www.ourendangeredworld.com/eco) and is commonly used in the fragrance industry as an emulsifier. This large demand for palm oil increases the number of plantations and it is important these plantations produce palm oil sustainably. Subsequently, the Roundtable on Sustainable Palm Oil now comprises more than 5,000 members worldwide who form and implement global standards for sustainable palm oil.
Iberchem share in this responsibility to promote the growth and use of sustainable palm by becoming RSPO certified. Iberchem is working towards a better future as they take responsibility for its impact on the palm supply chain and contribute to empowering palm-producing communities.
"I am thrilled Iberchem can now provide sustainable fragrance solutions certified by RSPO under the Mass Balance Model," says Paola Armengol, Global Regulatory Manager at Iberchem. "Implementation of important, impactful, global requirements, as outlined by key stakeholders, shows we are transforming the supply chain for sustainable palm in the fragrance industry."
Sustainable Palm Oil: A Sustainable Solution
By setting environmental and social standards for palm oil production local producing communities can benefit from fair working conditions and protection of workers' rights. Sustainable palm oil production can embrace local ecosystems and biodiversity through better waste management, reduced pesticide usage, and reduced greenhouse gas emissions. Subsequently, transforming the negative impact of unsustainably sourced palm which leads to deforestation, ecosystem destruction, and endangering native species with risk of extinction.
"The RSPO certification was a key milestone in our sustainability programme, which covers every step of our value chain, from sourcing to shipping," says Guillaume Audy, Corporate Communications and Sustainability Director at Iberchem. "The origin of our raw materials is as important to us as the sustainability of our finished products and the impact of our operations. This certification also contributes to the objective of our parent company, Croda, to become Nature positive by 2030 and to its overall commitment to be Climate, Land, and People Positive in the same period of time."
Attaining RSPO certification empowers Iberchem to build upon Iberchem's Green Future seal by developing sustainable fragrance solutions with certified sustainable palm oil. Re-enforcing Iberchem's dedication to our planet and its people, compliance with RSPO standards will ensure Iberchem has minimal impact on the planet and a positive impact on producing communities worldwide.