Natural Inspiration: The Kaas Plateau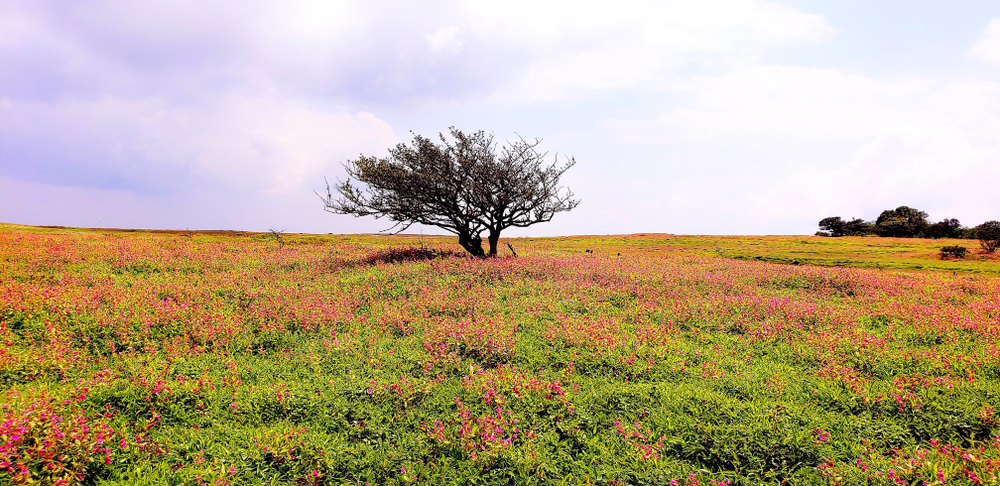 Iberchem Fragrances
17 August, 2022
Categories: Travel
The perfumers of Iberchem find their inspiration from a wide variety of places around the world. Today, we invite you to discover one of these: The Kaas Plateau in India.
The Kaas Plateau (plateau of flowers) reserve forest is nestled in the Western Ghat Sahyadri range in the Indian state of Maharashtra. Also known as Kaas Pathar, the place gets its name from the Kaasa tree, scientifically known as Elaeocarpus glandulosus. It is a biodiversity hotspot. Iin the months of August and September numerous types of seasonal wildflowers are in full bloom. It is a fantastic place for botanists and anyone who enjoy the great outdoors. In 2012, the United Nations Educational Scientific and Cultural Organization (UNESCO) has declared the place a Biodiversity World Heritage Site under the name of Western Ghats.
Weather conditions
The region is located at an altitude of 1200 meters. It spans over an area of about 1000 hectares (10 square kilometres). Its ground is made of volcanic rocks and has a relatively thin layer of soil. Extreme weather can be observed on the plateau around the year. The average temperature usually varies between 19 and 30 degrees Celsius. However, between April and May, temperatures can climb up to 44 degrees Celsius. At night, in winter times, it can go as low as 10 ºC. In terms of rainfall, the region receives around 736 mm of rain each year.
Biodiversity
Kaas Plateau has a rich biodiversity: over 850 species of flowering plants grow in the plateau, including Karvy, Orchids, Smithia Hirsute (Mickey Mouse flower) and many more. Out of them, 39 are exclusive to this region and 33 are listed as endangered by the International Union for Conservation of Nature. Insectivorous flowers also grow on the plateau such as the Utricularia Purpurascens and the Drosero India. During the months of August and September, the Kaas Plateau takes up a fantastic visage and swathes with wild blooms of vibrant shades.
Many of the plant species found on the Plateau are quite rare and new to the botanical science making it an important research site. Many endemic species of butterflies can also be observed here.
Visiting the Kaas Plateau
The Plateau is located about 25 kilometres from Satara. The flowering season starts by the mid-August and ends by October, depending on when the monsoon takes place. It is a paradise for nature lovers and nature photographers. If you would like to visit the plateau, make sure to reserve in advance. To protect the region from the impact of tourism, the local government has limited the number of visitors to 3 000 per day.
For more info on how to visit the Kaas Plateau, please visit the website of Maharashtra Tourism.