Scented Candles: To Each His Own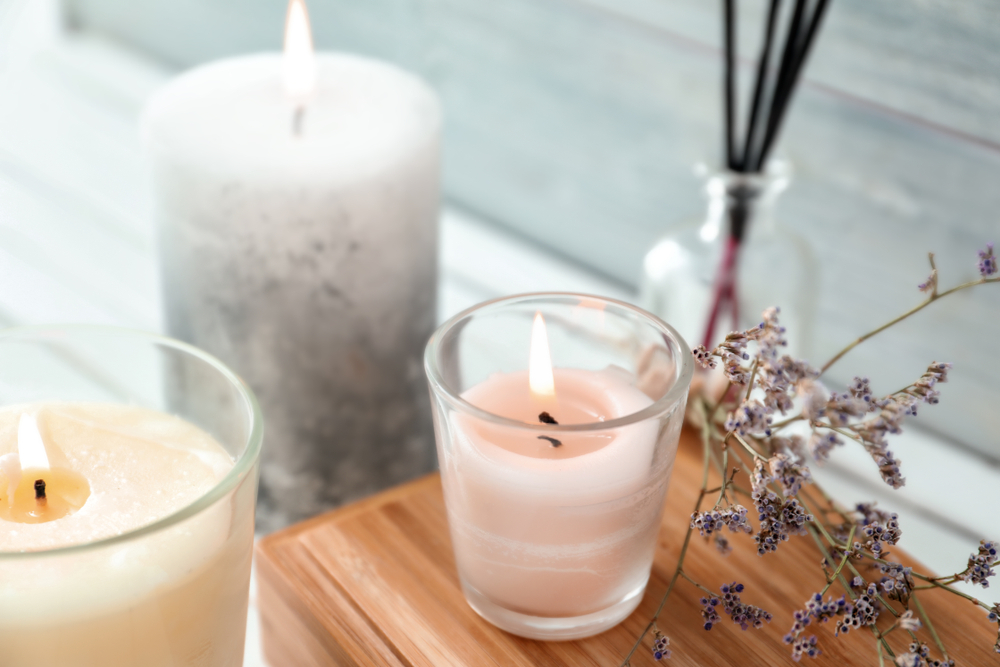 Scented candles are no longer just about perfuming your home; they can now also be a  decorative element of the rooms you add them to or they can fulfil specific needs. Nowadays, consumers want more than just a nice smell: they are also looking to project an image through these items and to reflect their own lifestyle. The niche and luxury sectors are no exception to this rule. Lately, both have increased their offering in terms of scented candles, and there are now even products available with three-figure price tags!
When it comes to launching a candle collection, brands often follow décor trends, for example by releasing candles in earthy tones, pastel colours or nature-inspired designs. The claim of being environmentally friendly is also popular, with products made from recyclable materials or incorporating elements that can be upcycled or reused as something else.
Fragrances That Eliminates Malodours
Besides the use of natural raw materials and scents which evoke nature, consumers also want candles that can eliminate bad smells. According to research firm Mintel, in European countries like France and Germany, up to 60% of customers are looking for air care products that will cover up bad odours.
Iberchem's fragrance technology NeoPure® is a good example of a technology developed to eliminate malodours. NeoPure® is a tailor-made solution that is able to adapt to the chemical characteristics of each malodour. It is made of highly efficient anti-odour molecules with a counteracting and neutralizing effect. Each formulation contains ingredients that all have different properties to combat malodourous molecules like amines, nitrogen compounds, acids and sulphurs. NeoPure® quickly reacts to these odorous chemicals to eliminate them.
The Perfect Candle
When it comes to developing a fragrance for candles, perfumers must work with a formula that is specific to this use. Unlike other home fragrances, their scent is imbued in the wax and evaporates when the wick is burned; by contrast, in a reed diffuser, for example, the mechanism which releases the fragrance is the evaporation of alcohol.
This unique property of candles means that to create one with a scent that lingers in the air, raw materials with sweet notes (fruits, vanilla, gourmand notes, etc.) or the ones usually found in the bottom notes of a perfume (amber, patchouli, woody notes, etc.) are ideal. Conversely, if fresher scents are desired, such as citrus notes, it must be taken into account that achieving the same effect will be more difficult since these are much more volatile notes to work with.
Another important technical aspect of a candle is its wick: the material it is produced from and, in particular, its thickness, must be appropriate for the diameter of the candle. When these measurements are correct, the wick burns evenly and does not lean to the sides or sink. This enables the candle to melt evenly and the fragrance to be properly released.
Overall, candles are the perfect item to bring a sense of peace and comfort into any room. They lend visual warmth to a space as well as scenting it, as their glow creates a relaxed and cosy environment. However, the intensity of their fragrance may be less enduring than other home fragrance devices, such as reed diffusers, which we will talk about in our next post.